Great article. I had not yet taken the step of color coding, but the visual was useful inspiration. The tool dovetails nicely with my mindfulness intentions. Sure, I *can* live in a state of reactivity and be fairly successful the majority of the time…but *should* I be willing to subsequently pay the price? Um, no.
Allowing true love. Books and Subliminal Audios
#truelove #allowing #dating
GPS for the Soul – The Huffington Post
Color Coding Your Life: A Surprising Look at Balance
Similar to most of you, I have consistently found my personal and professional life becoming more and more hectic. I often tease that if it wasn't for managing my calendar and arranging and then re-arranging appointments, my job would be simple.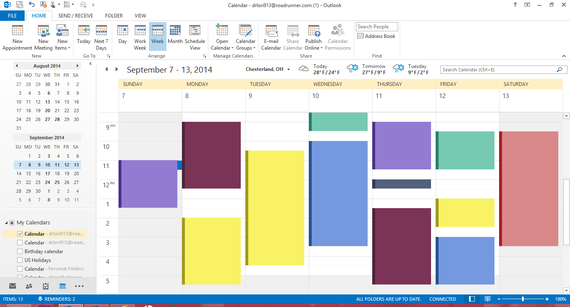 So, I decided to actively master my passive challenge of keeping my calendar in order. Slowly I learned to do this thing called "syncing" devices to each other and displaying two calendars at the same time. But it wasn't until I discovered this little button marked "categories" that my life began to change. Probably most of you are aware of this button. However, for the three or four of you out there who are like me, a slow learner of anything with buttons and apps, let me enlighten you.
View original post 1,409 more words